Whether you're looking to complete a specific construction task or are in need of comprehensive general management, we're setup to take on your project and deliver it on time and budget.
Our Construction Services Include
General project management
All site preparation work
Building construction
Interior office construction
Remodeling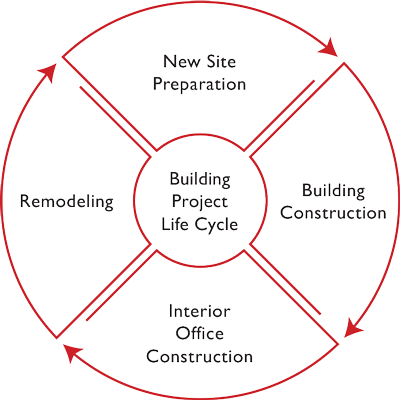 Extensive experience in the Chicago area has led us to employ a very simple, effective set of business practices such as:
ABR Owners Are On-Site For Every Project

Unlike many general contractors, ABR owners are heavily involved in every project we manage.
Management Accessibility

Even when not on-site, our management team is always accessible. You're never left without direct support from our experienced staff.
Full Service Construction Support

As a full service construction provider, we are prepared to manage entire projects, regardless of size, as well as to handle indvidual needs such as site work or office remodeling. Whatever your project needs, ABR is ready to provide.
Schedule and Budget Management Excellence

ABR-managed projects are delivered on-time and on-schedule. This is achieved through careful attention to detail and active management of communication channels. Everyone understands short- and long-term goals and individual responsibilities. Managing and communicating reality ensures we meet or exceed expectations every step of the way.
With ABR, Your Building is Protected

One common complaint from owners when improving a property is the damage caused during construction. ABR project managers emphasize protecting the property being improved. Full time field supervision helps to ensure your facility's condition is maintained throughout the project.
Cleanliness and Safety

Everyone's safety is always our first consideration. ABR work sites are well-known for their attention to tidiness as well as the quality and finish of the delivered product.
Comprehensive Close-Out Documents

As your project progresses, we take special care to ensure all owner's manuals and specifications are kept and presented at project completion. This ensures you understand how your facility works moving forward.
Ongoing Support

We don't disappear at project completion. We stand behind our workmanship and make our resources available for updates and renovations as they arise.
For additional information regarding our premium construction services, please call our office at 630.774.0532 or send us an email.
---